Russia says 1 dead, 27 missing after Moskva cruiser sinking, families seek answers
April 23, 2022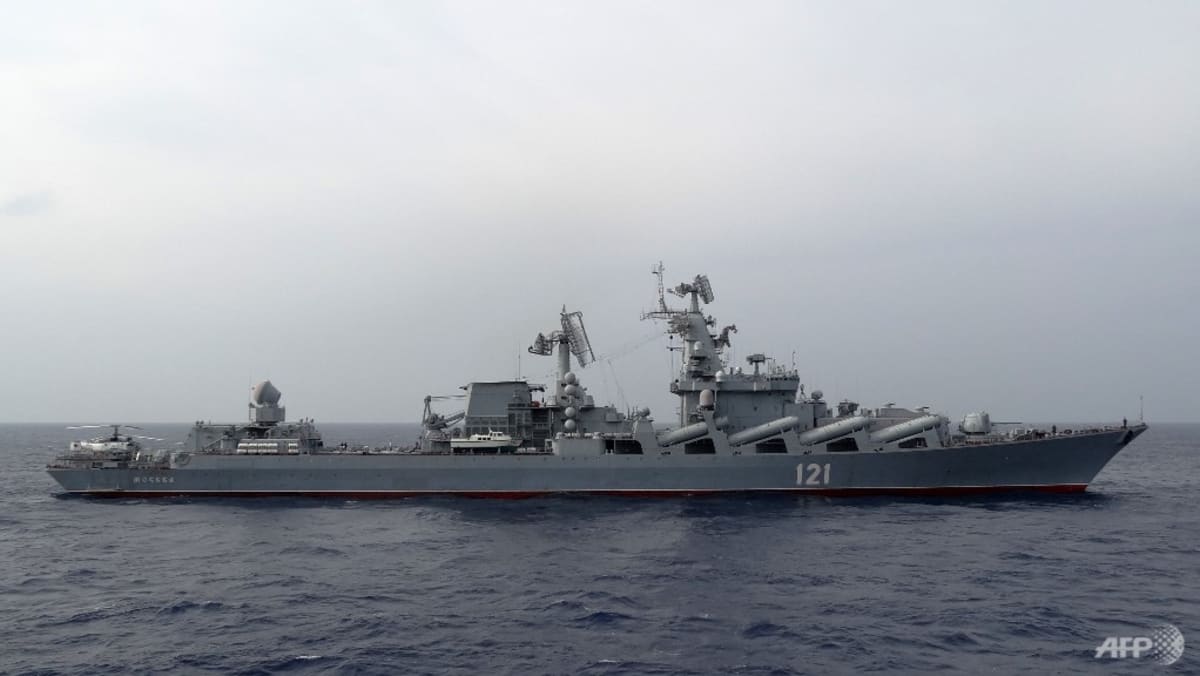 One woman spoke to the AP on condition of anonymity, as she feared for her son's safety. She said her son was a conscript and had been aboard the Moskva for several months before telling her in early February that the ship was about to depart for drills. She lost touch with him for several weeks after that.
The news about Russia invading Ukraine worried her, she said, and she started reading the news online and on social media every day. The last time they spoke on the phone was in mid-March. He was on the ship but did not say where it was.
She didn't start looking for him until a day after she learned about trouble aboard the Moskva, because official statements from the defence ministry said the crew was evacuated. But no one called or messaged her about her son's whereabouts, and she started to get agitated.
Calls to various military officials and hotlines got her nowhere at first, but she persisted. A call she made on the way to a grocery store brought bleak news — that her son was listed as missing and that there was little chance he survived in the cold water.
"I said 'But you said you rescued everyone,' and he said 'I only have the lists'. I screamed 'What are you doing?!'" she told the AP. "I got hysterical, right at the bus stop (where I was standing), I felt like the ground was giving way under my feet. I started shaking."
The families' accounts could not be independently verified.
Asked to comment on the situation on Tuesday, President Vladimir Putin's spokesman said that the Kremlin was not at liberty to reveal any details.
Meduza, an independent Russian-language news website, citing a source close to the command of Russia's Black Sea Fleet, said that 37 members of the Moskva's crew had died.
Around 100 men were wounded while the precise number of missing is unknown, the publication said.
About 500 people were on board when the Moskva was hit, Meduza said, citing the source.
Political analyst Abbas Gallyamov says the sinking of the Moskva is a major political blow for President Vladimir Putin, not so much because of the outcry from families, but because it hurts Putin's image of military might.
"This trait, might, is under attack now because we're now talking about the devastation of the fleet," Gallyamov said. But the families' woes underscores "that one shouldn't trust the Russian authorities."
In the meantime, some families with missing sons plan to continue seeking the truth.
"Now we will turn to figuring out for how long one can 'go missing' in the open sea," Shkrebets posted Friday.