Paycom Wooden Legacy doubles down on local participation – Spectrum News 1
November 24, 2022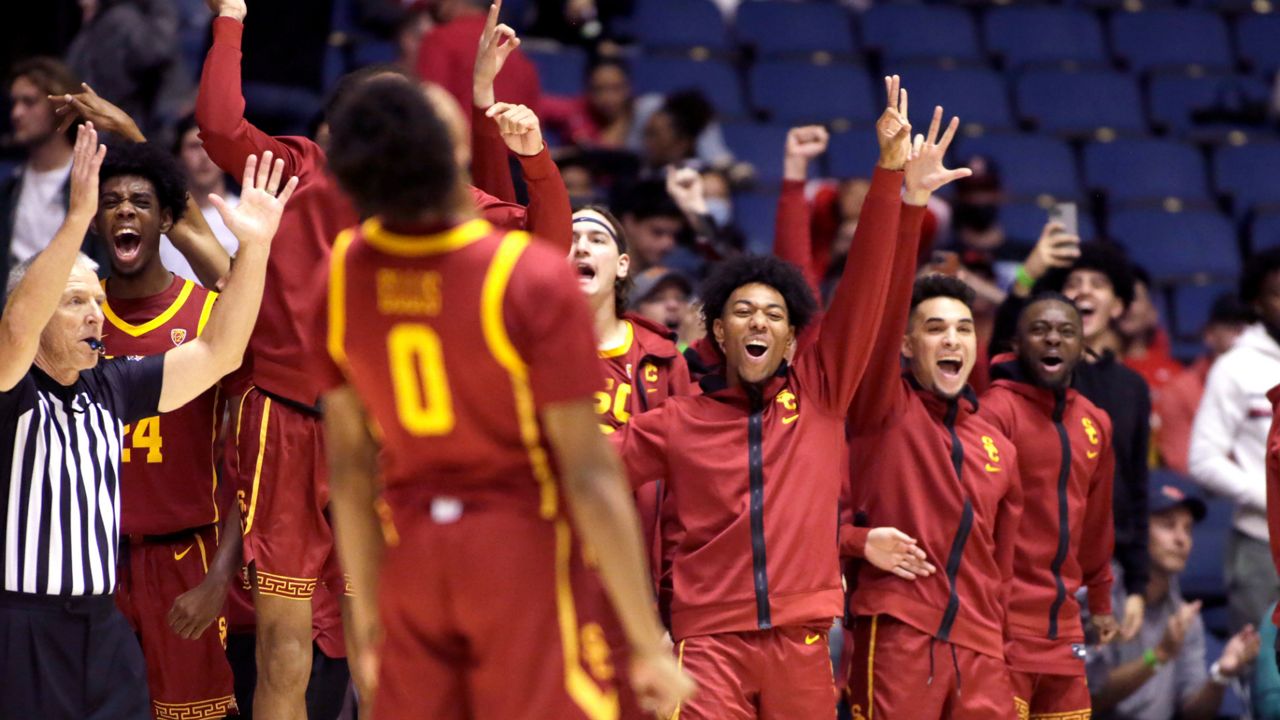 ANAHEIM, Calif. — The Paycom Wooden Legacy tournament returns Wednesday to Anaheim's Honda Center, a staple of California college hoops that aims to pull in energized fan bases from around the state.
But the tournament's growth in recent years has been in a holding pattern as a crowded market of holiday college basketball tournaments restricts the supply of top teams. In 2019, the tournament dropped from eight to four teams as television partner ESPN has a broad range of college basketball obligations, making it challenging to find enough teams for a larger field.
That's why the tournament, named after the late basketball deity John Wooden of University of California, Los Angeles fame, prefers top in-state teams.
This year, the tournament includes St. Mary's and California State University, Fresno.
"They're teams that are a good fit for the West Coast market," said Anthony Brenneman, senior director of the nonprofit OC Sports Commission. "We know what sells on the West Coast, and we're not just talking TV. We're talking ticket sales, and we know both schools have active alumni bases."
UCLA competes in the tournament about every four years, and the University of Southern California participated last year, beating San Diego State University in the finals.
But Brenneman said there's long-term interest in growing the tournament to improve turnout. Last year, the event sold about 6,000 tickets, a number Brenneman expects to fall slightly this year. That means a smaller economic impact for local restaurants and hotels.
More tickets sold for more games amount to a stronger economic impact for Anaheim.
Brenneman's nonprofit is similar to a chamber of commerce and aims to draw local sports events to Orange County to benefit the local economy.
Expanding the tournament, however, is more complex. Brenneman's nonprofit, which is affiliated with Visit Anaheim, has a share of TV revenue as part of its four-year contract with ESPN but also has limited autonomy to pick teams. This year, the games will start play as early as 6:30 p.m. and as late as 9:30 p.m. PST on ESPNU and ESPN2, respectively.
Even some big programs with national followings are not necessarily the right fit.
"Villanova doesn't have a ton of alumni on the West Coast, and it's not something they're going to travel for," Brenneman said.
That makes playing up the local angle even more critical. The tournament this year has tapped a local high school band to perform at the games and will include players from local youth teams as water and towel attendants for the teams.
"Having those regional elements has been a primary focus," he said. "We've allowed ourselves to get the community more involved."
The championship game is scheduled for 9:30 p.m. on Thanksgiving Day on ESPN2.