Trump must pay $110,000 fine to purge contempt, judge says
May 12, 2022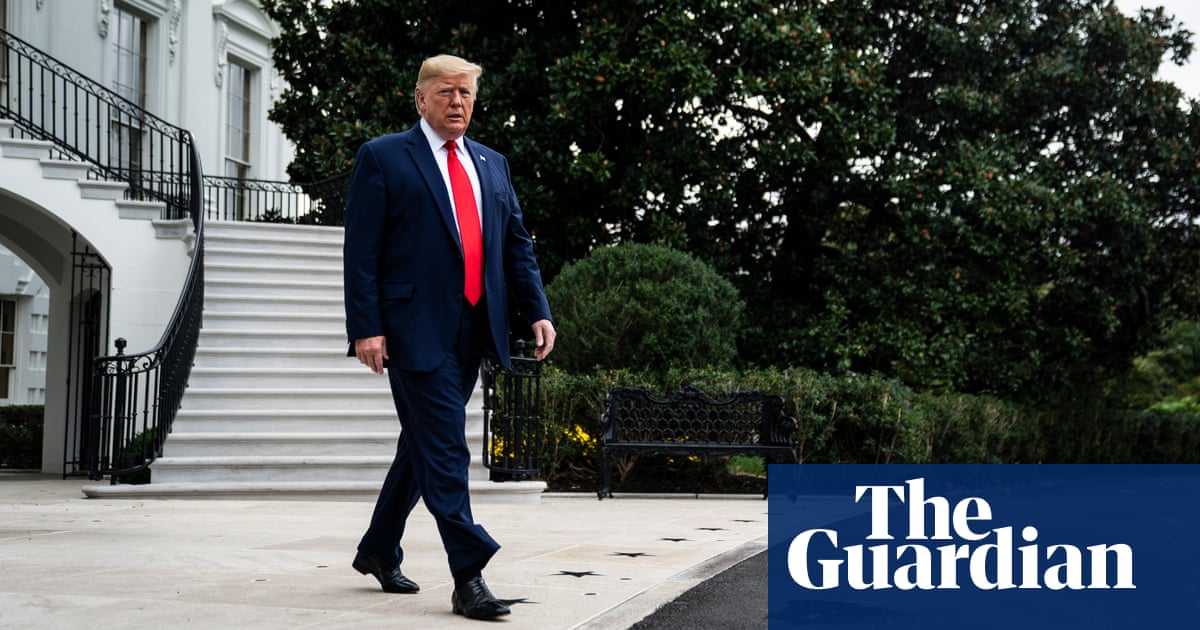 Donald Trump must pay a $110,000 fine to the New York state attorney and meet other conditions to purge a contempt of court order for his failure to comply with a subpoena in a civil investigation into his business practices, a judge said on Wednesday.
The judge, Arthur Engoron, told a virtual hearing a $10,000-a-day fine imposed on the former president in late April stopped accruing on Friday, when Trump and his lawyers filed new affidavits detailing steps they said they took to find documents relevant to the investigation by Letitia James, the New York attorney general.
Trump has said he does not have any relevant files, a claim Engoron said last month he found surprising.
The judge gave Trump until 20 May to comply with additional conditions, which include submitting affidavits from his personal assistant and others familiar with his record-keeping practices, and the completion of a report by a third-party firm hired to search Trump Organization records.
The contempt order could be restored if those conditions are not met, Engoron said.
James has said her investigation has turned up evidence that the Trump Organization – which manages hotels, golf courses and other real estate around the world – has given banks and tax authorities misleading financing information in order to obtain financial benefits such as favorable loans and tax breaks.
A Republican, Trump denies wrongdoing and calls the investigation politically motivated. James, a Democrat, asked Engoron to hold Trump in contempt after he failed to produce any documents to satisfy a 31 March deadline to meet subpoena terms.
The Trump attorney Alina Habba said in the Friday filing that responses to the subpoena were complete and correct and no relevant documents or information were withheld.
Habba searched Trump's offices and private quarters at his golf club in Bedminster, New Jersey, and his residence in Mar-a-Lago, Florida, according to the filing, but did not find any relevant documents that had not already been produced.
The filing also detailed searches of locations including file cabinets and storage areas at Trump Organization offices in New York.
In a separate sworn affidavit, Trump said there were not any relevant documents that had not already been produced.
He added that he owns two cellphones: an iPhone for personal use that he submitted in March to be searched as part of the subpoena, then submitted again in May, and a second phone he was recently given to post on Truth Social, the social media network he started after his ban from Twitter, Facebook and other platforms.
Trump also said he had lost four personal phones.
In his affidavit, the former president said: "I am not currently in possession of any Trump Organization-issued phones, computers or similar devices.
"I believe the last phone or device I was issued by the Trump Organization was a cellphone in 2015. I no longer have the cellphone in my possession and I am not aware of its current location.
"Since January 1, 2010, I previously owned two flip phones and a Samsung mobile phone. I do not have the two flips [sic] phones in my possession and I do not know their current whereabouts."
Trump said he took the Samsung with him to the White House in 2017, but "it was taken from me at some point while I was president. I do not have the Samsung in my possession and I do not know its current whereabouts."
Also on Wednesday, a state appellate court was scheduled to hear oral arguments in Trump's appeal in another subpoena matter: Engoron's 17 February ruling requiring him to answer questions under oath in James's investigation.