Torch run strides down Great Northern Road (5 photos)
June 24, 2022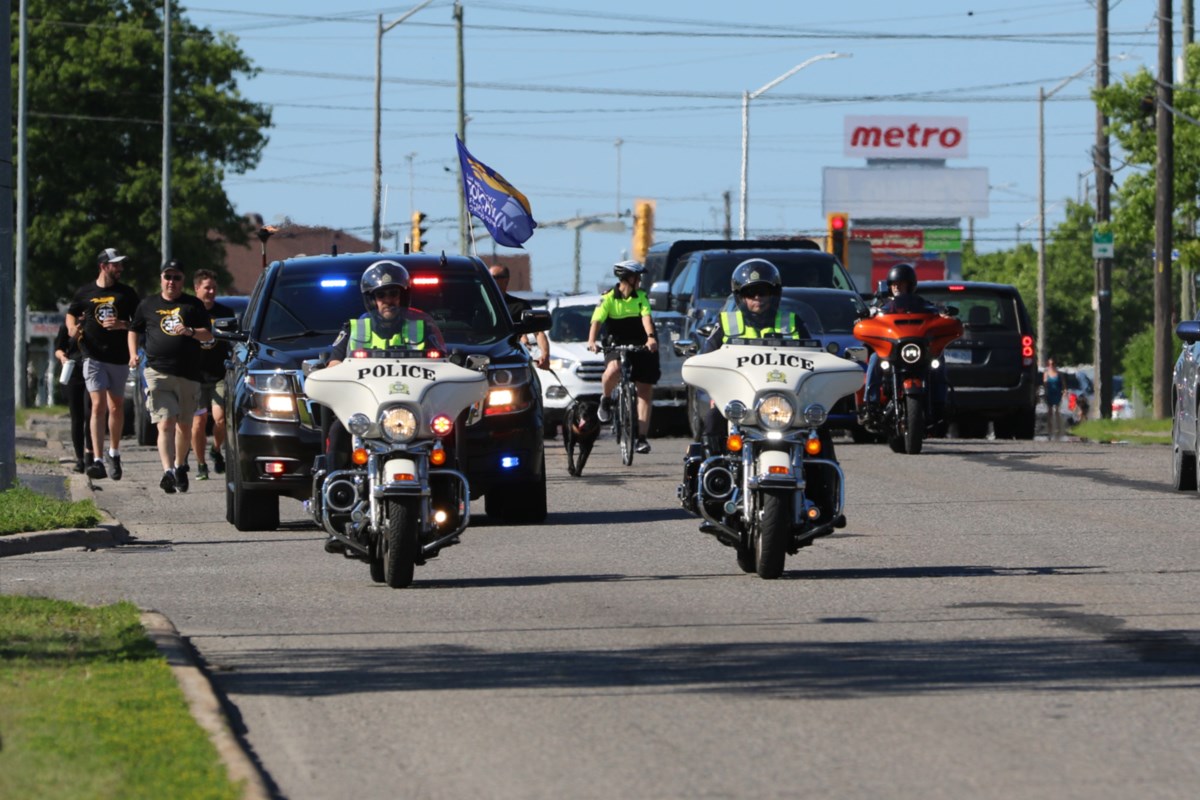 A small yet dedicated group comprised of police officers and members of the public took part in the Law Enforcement Torch Run in Sault Ste. Marie Thursday.
Participants began at Sault Ste. Marie Police Service headquarters, proceeding southbound on Great Northern Road before arriving at Rome's Your Independent Grocer.
The Ontario Law Enforcement Torch Run, which serves as an annual fundraiser in support of Special Olympics Ontario, is now in its 35th year.
Click here to donate to Special Olympics Ontario on behalf of local law enforcement agencies.