Imposter is Back: 'Parlour magic at its finest.'
September 22, 2022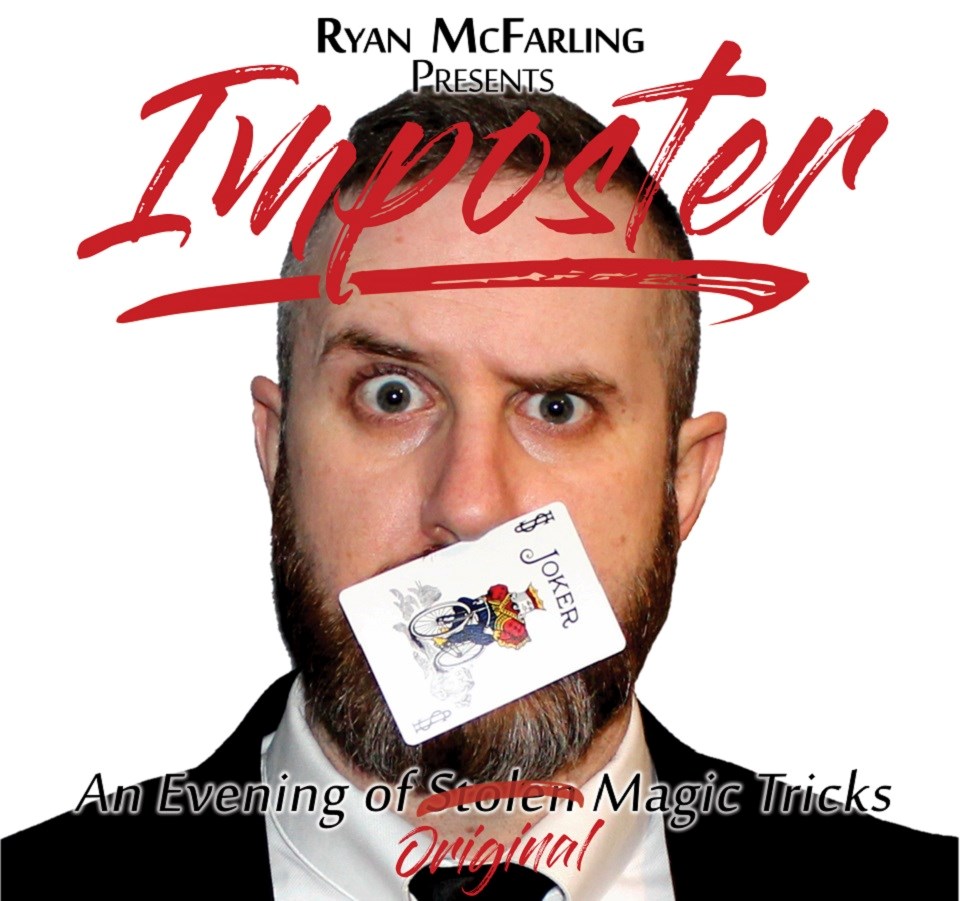 After a two-year COVID hiatus, IMPOSTER, An Evening of Stolen Original Magic Tricks is back and brand new.
"After more than two years, we are really excited to perform and celebrate our new show in Sault Ste. Marie," says Ryan McFarling.
"Accompanied by the musical stylings of Frankly Speaking (Frank Gioia and Frank Greco), we have all new stories, magic and music to share with our audience. I can't wait."
This 90-minute performance combines masterful storytelling with world-class sleight of hand and original music.
McFarling explores the history of magic and introduces the audience to a truly unique theatrical experience.
The show is interactive and in a 'parlour format,' meaning every seat is a great one.
IMPOSTER takes the stage at the Masonic Hall (378 Albert St.) on Oct. 20, 2022. Doors open at 7 p.m.
Tickets are available here.