Closely watched in the Sault, Stelco workers strike a deal
August 18, 2022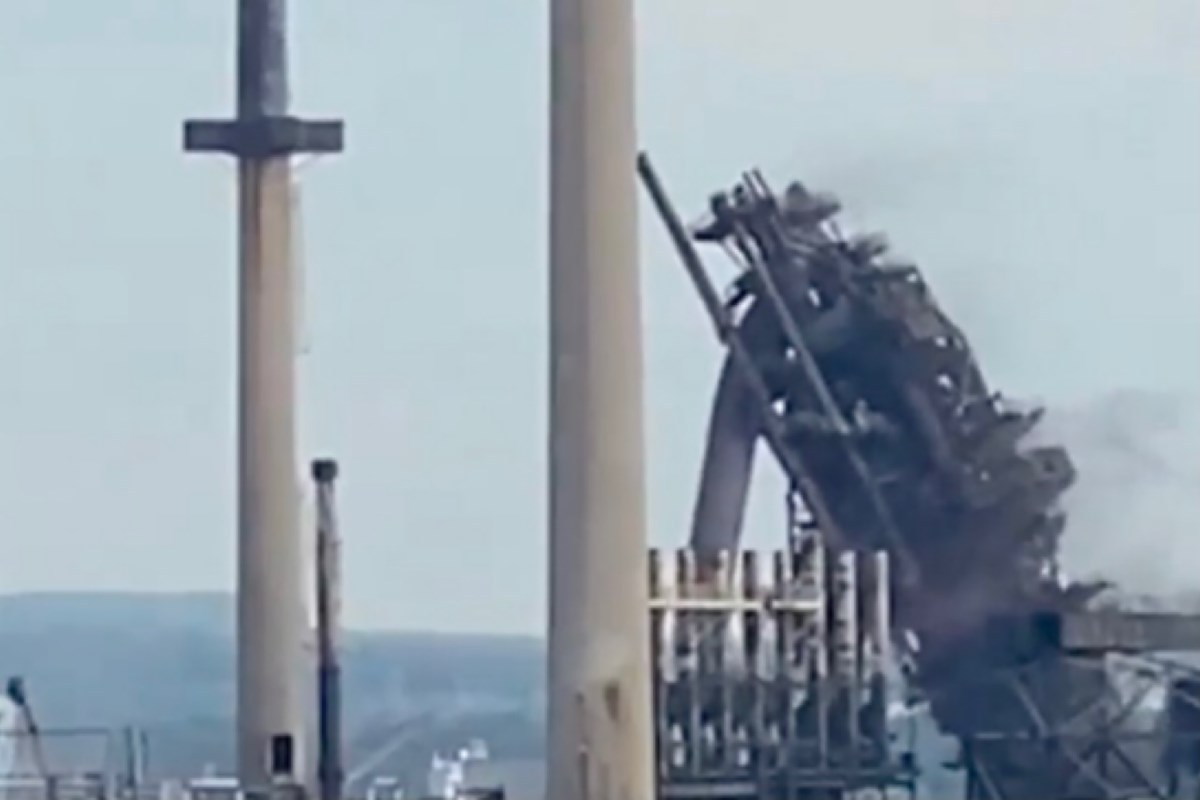 Six hundred members of the United Steelworkers union in Hamilton, Ont. ratified a new five-year agreement with Stelco Inc. on Wednesday night.
The workers, members of USW Local 1005, voted 82.7 per cent in favour of the deal.
In better days, Local 1005 was the largest basic steel local in Canada, its collective agreements carefully studied by sister Local 2251 in the Sault and by negotiators for Algoma Steel Inc.
Historically, Local 2251 has pushed for parity with its Hamilton counterparts, while the company has argued that Stelco is a major competitor and Algoma needs lower labour costs to successfully compete.
As Local 2251 has bargained in recent weeks to secure its own collective agreement, its president Mike Da Prat is known to have conferred regularly with Local 1005 president Ron Wells.
There are definite similarities between the issues negotiated in Hamilton and here in Sault Ste. Marie.
For example, both Algoma Steel and Stelco have prospered in recent months.
Buoyed by strong steel prices, Algoma reported first fiscal quarter income from operations of $328.9 million, compared to $252.2 million for the same period last year.
In June, the Sault steelmaker announced $151 million in 2022 profit sharing – the largest per-employer payout in its 121-year history.
Stelco is doing so well it bought 40 per cent of the Hamilton Tiger-Cats football club this year, but in contract negotiations, both Algoma and Stelco have shown a preference for one-time cost-of-living adjustments (COLA) instead of permanent salary hikes.
"Stelco has been extremely successful and profitable for the past several quarters," said the Local 1005 negotiating team in a recent communique to its members.
"We are only asking that our members, who were deemed essential during the pandemic, be compensated relative to other steelworkers in Canada."
"Stelco has had the ability to pay shareholders $100's of millions in dividends, purchase the Hamilton Ti-Cats and pay handsome bonuses to company executives."
"Recently, Stelco received $518 million for the Hamilton Lands, announced plans to buy back $1 billion of its shares from shareholders and has boasted about having the lowest labour cost among their competitors," the local said.
"Recently there has been a misconception regarding cost of living allowance and wage increases. These are two different things."
"COLA is protection against inflation so that you can maintain a certain standard of living. A wage increase, usually only achievable to be bargained when a company is profitable, is to improve your standard of living."
"In these times of high inflation, protecting our COLA is one of our key priorities and we will continue to work hard to ensure that you and your families are protected against the erosion of your hard-earned wages," the Local 1005 negotiators said.
The following are some features of the Local 1005 agreement, as presented at membership meetings in Hamilton last week:
five-year agreement
$1.05 wage increase for all members every year of the collective agreement with the first increase retroactive back to July 1, 2022, plus COLA
$2.20 COLA rolled in upon ratification and a soft float with a maximum of $4.40 rolled in upon ratification of the next collective agreement
there will be no permanent layoffs of bargaining unit members in the primary operations division prior to Jan. 1, 2025
a profit-sharing program that kicks in when corporate EBITDA (earnings before interest, taxes, depreciation and amortization – considered an important indicator of operating performance and profitability) exceeds $700 million
active employees will get 80 per cent of the profit-sharing pool, while retirees will receive 29 per cent, up to an aggregate cap of $3.5 million per quarter
skilled trades increase for members in Level 7 and 8 and ticketed 3rd Class utilities will receive an increase of $3.25 an hour upon ratification and $3.25 an hour in Year 2
all mechanical trades employees currently at Job Level 7 will be moved to Job Level 9. All 3rd Class stationary engineers that hold a valid ticket will also be moved to Job Level 9 and will reflect the changes above
all electrical trades employees currently at Job Level 8 will be moved to Job Level 10 and will reflect the changes above.l
shift premiums to $0.90 an hour for afternoon shift and $0.95 an hour for night shift
Additional information is currently being added to this article, including details of the new Stelco collective agreement.