Celebrating Cinco de Mayo: six must-know facts about the Mexican fiesta
June 7, 2022
Often associated with partying, Cinco de Mayo tends to be somewhat misunderstood outside of Mexico. Translated as "Fifth of May", the fiesta has become very popular in the US (and increasingly the UK), where it is frequently – and erroneously – thought to mark Mexican Independence Day.
Here's the lowdown on what Cinco de Mayo actually commemorates, and tips on how you can mark the occasion in a culturally sensitive way …
So, what exactly is Cinco de Mayo?
Cinco de Mayo commemorates a battle that took place on 5 May 1862, when a small group of Mexican fighters, whose resources and morale were severely depleted after the end of the Mexican civil war, defeated French troops under the command of Napoleon III. It was an improbable victory that stunned the world.
The battle came about as years of fighting had left Mexico almost penniless. Because of this, the president, Benito Juarez, decided to suspend all foreign debt payments for two years to rebuild the country's fortunes. France objected to this plan and sent in her troops – as did England and Spain, although the latter two nations eventually withdrew. Sadly, Mexico's Cinco de Mayo victory was short-lived as French troops returned, won, and advanced to Mexico City just a year later. But their initial victory lives on as a cause for pride and celebration.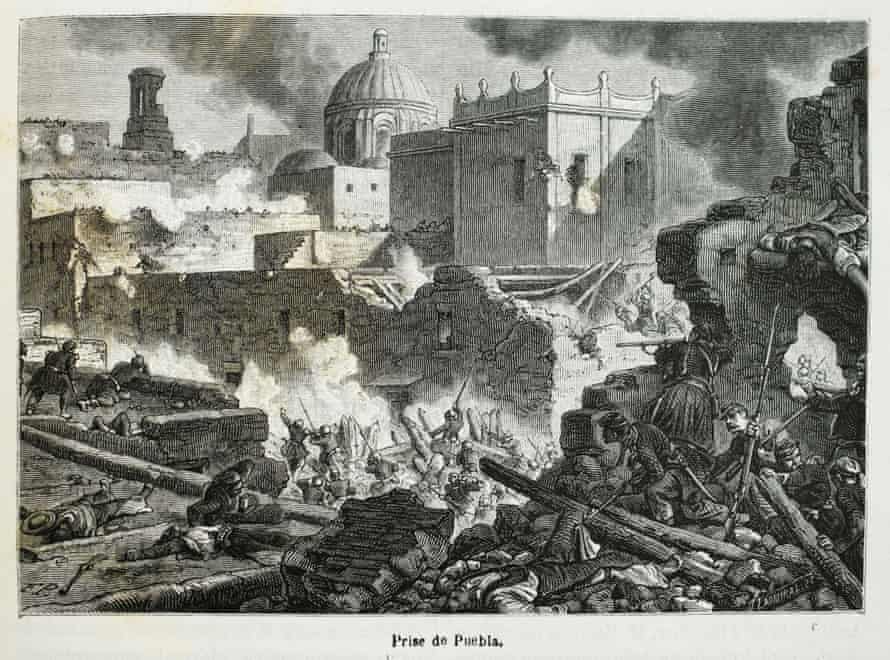 How is Cinco de Mayo celebrated in Mexico?
Despite its international fame, Cinco de Mayo is only an official holiday in the state of Puebla, where the battle took place, where it's known as El Día de la Batalla de Puebla (Day of the Battle of Puebla). Festivities have a decidedly militaristic feel and often stretch over several weeks to coincide with the region's mole festival. The mood is both solemnly commemorative and celebratory, with parades featuring charros and escaramuzas – Mexican cowboys and cowgirls – re-enactments of the battle, feasting, and much drinking of tequila.
Why did Cinco de Mayo become so popular in the US?
With the festival's major themes being cultural pride and the struggle for democracy and independence, Cinco de Mayo still holds great significance for Mexican-Americans today – and in recent years has felt more relevant than ever. Sadly, the real story of the fiesta has somewhat been lost in translation, with many non-Mexican Americans seeing it simply as an excuse for a good time – earning the festival the nickname "Cinco de Drinko".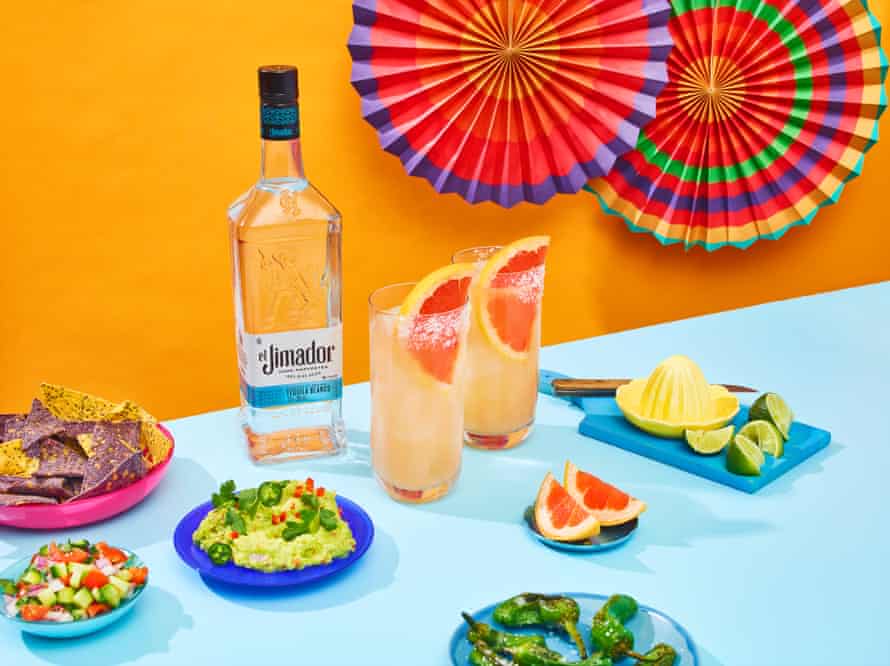 So … is it appropriate for non-Mexicans to mark the occasion?
As long as you are respectful and aware of what you're actually celebrating, the feeling among my Mexican friends is, yes, join in the festivities. Handily, the date of the fiesta roughly coincides with the UK's early May bank holiday, making it the perfect opportunity for Britons and British-based Mexicans to celebrate with family and friends over the three-day weekend. I'm sure we can all agree, there has never been a better time to gather together to celebrate and cherish the values of Cinco de Mayo.
Ok, great stuff. So is there something special we should drink?
As bright in the glass as the petals of the dahlia, Mexico's national flower, the Paloma should be your cocktail or choice – not least because its name translates as "the dove", a symbol of peace. Although nobody knows exactly how the drink got its name, the cocktail bible Difford's Guide says the Paloma – which combines tequila with pink grapefruit juice, agave syrup, lime juice and soda water – may have been created by Don Javier Delgado Corona, a famous bar owner from Tequila, Mexico. Authentic tequila – such as el Jimador's 100% blue weber agave tequila – is a spirit that deserves to be enjoyed for the silky softness that is the mark of a master distiller, and the Paloma is perfect for that.
And what should we eat?
Puebla is a vibrant food destination, so why not choose some of its best-known dishes to share with friends and family? Manchamanteles, which translates as "tablecloth stainer", could not be more party-appropriate. Packed with pork or turkey and smothered in mole flavoured with pineapples, apples, pears, almonds, tomatoes and onions, it is claimed as one of the state of Oaxaca's "siete moles" (seven moles). Chiles en nogada – fried peppers with walnut sauce, pomegranate seeds, and parsley – brings the red, green and white of the Mexican flag to life on your plate. While mole poblano might well be Puebla's most famous dish; its rich, velvety-dark base of chocolate, seeds, chillies, nuts, and fruit reflecting the melding of Indigenous and European food cultures for which Mexico is famous.
Discover the vibrant taste of modern Mexico for yourself with el Jimador's 100% blue weber agave tequila. Buy everything you need to start your authentic tequila journey here

Please enjoy 100% responsibly. el Jimador is a registered trademark. ©2022 Brown-Forman. All rights reserved.