Catholic teachers pleased with English language program
September 22, 2022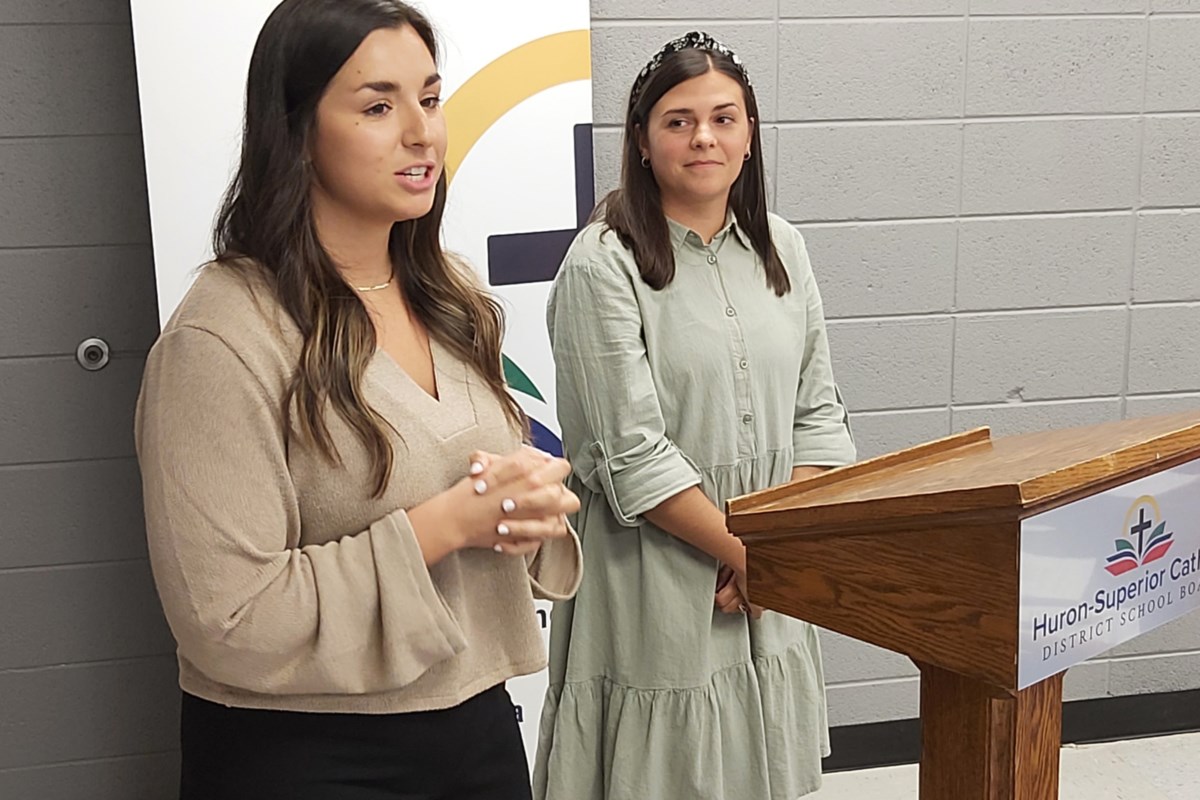 The arrival of newcomers to Sault Ste. Marie and area is a key factor in increased enrolment at the Huron-Superior Catholic District School Board for the 2022-23 school year.
"We've not seen an influx of this number of students at our board in several years. We are elated to say the least," said Danny Viotto, H-SCDSB director of education after the first board meeting of the new school year held Wednesday evening.
Nearly 100 newcomer students have chosen the H-SCDSB for 2022-23, bringing the number of newcomer students at the board's schools to 173 over the past year.
Some of those newcomers took part in a provincially funded Supporting Newcomers and English Language Learners program held by the board for the first time this summer.
"The program ran from August 2 to August 12, but then we had such a high demand for this program that we were able to run for a bonus week and at that time we received a lot of inquiries about registration for school," said Alexandra Berlingieri, special assignment teacher for newcomers.
At the end of the last school year, existing newcomers already enrolled in the H-SCDSB system were contacted about the program.
Activities for participants, 23 in total from Kindergarten to Grade 10, were held at the Mount St. Joseph Catholic Education Centre – including the gym space – as well as the Sault Community Career Centre.
"I'd let the students play with Play-Doh, colour, chit chat and talk to each other, hold a community circle to get to know them, and from there we'd do a read aloud, play some team building games and play a lot of board games. They mostly learned English through conversation and games," Berlingieri said.
"The kids made friends and now they can go into school feeling good after doing this program."
Berlingieri and Jordan D'Addetta, H-SCDSB multilingual learner teacher, hope the program will be held again next summer.
Newcomers in the program hailed from such countries as Cuba, Mexico, Philippines, India and three from war-torn Ukraine.
In total, the H-SCDSB has 4,325 students over all, more than the originally projected figure of 4,100.