BODEN, Danial
September 22, 2022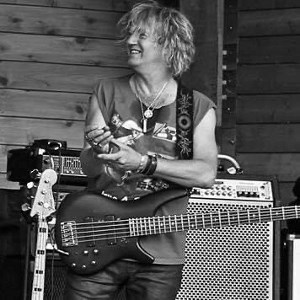 Boden, Danial Michael
August 20, 1963 – September 17, 2022
We as a family mournfully announce the passing Of Danial Michael Boden on Saturday, September 17, 2022 at the age of 59 years. Daniel passed away quietly in his sleep at his home in Calgary, Alberta.
He left behind his mother Sandra and stepdad Bob; his dad George; brothers Bruce (Michelle) and Randy (Stephanie); sisters Tracy (Marcello), Kim (Curt deceased) and stepsister Cheryle; as well as many nephews, nieces and his long-time friend Sharon.
Daniel was born on August 20, 1963 to Sandra and George in Sault Ste Marie, On. He grew up to be a very talented musician spending countless hours perfecting his ability. He moved on to Toronto then further settled in Calgary where he played in many bands and rocked out on stage as often as he could. His passion for music and playing bass on stage never faltered even up to the end.
He will sadly be missed by his family, friends, and the local music community. We only hope he has finally found the peace he was searching for.