A bad joke and a slap heard around the world
March 31, 2022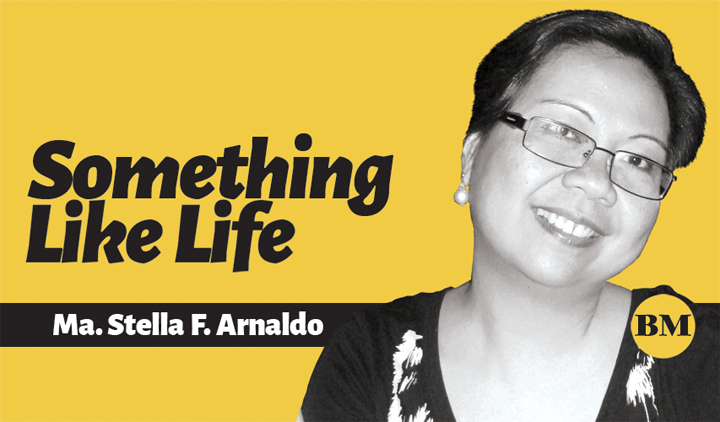 SO there I was, still in my jammies and in bed, tuned in to the Oscars Awards on Monday morning, watching comedian Chris Rock make his usual funny bit to introduce the next category of Best Documentary Feature.
It happened so fast: Rock took a dig at Jada Pinkett-Smith and her shaved head and how he was waiting for her starring turn in G.I. Jane 2. The camera cut to her husband Will Smith laughing at the joke, then back to Rock, then to Jada rolling her eyes. A beat later, Smith strode up the stage and smacked Rock on the face.
The crowd roared with laughter, until Smith took his seat and shouted at Rock to "keep my wife's name out of your f**cking mouth"—twice! Only then did the audience fall silent, realizing what had just happened was no comedy routine between the two men.
Kudos to Rock—he regained his composure, kept the show moving, and went on to award Questlove, Jimmy Fallon's bandleader on The Tonight Show, an Oscar for Summer of Love. (By the way, it's an excellent documentary on the six-day Harlem Cultural Festival in 1969 featuring an amazing array of African-American singers, bands, and musicians, like Nina Simone, Stevie Wonder, Mahalia Jackson, Sly and the Family Stone, Gladys Knight and the Pips, The 5th Dimension, among others. Definitely a must-watch.)
Despite Smith's assault, Rock hasn't filed a police report nor is he pressing charges, according to news stories.
Smith has since published an apology to Rock on Instagram, and while describing his behavior as "inexcusable," Smith again made an excuse why he did what he did, in the same manner that he mouthed off one excuse after another in his speech after receiving the Best Actor trophy for King Richard. (That the audience cheered and gave Smith a standing ovation for his win even before his hand print on Rock's face disappeared says a lot about these Hollywood celebrities.)
For a veteran comedian who has done the rounds, i.e., gone through the comedy club circuit, Rock has probably had his share of negative reactions to jokes that landed flat, like heckling and drunken missives. According to comedian Joy Behar, who cohosts The View, she's had popcorn thrown at her. (Her reaction was just to walk off the stage.)
So far, no comedian has talked about being physically assaulted on stage for poorly received comedy schticks.
And, yes, Jada does suffer from alopecia, an auto-immune disorder that causes one's hair to fall out in clumps. She's said she has embraced her condition, thus the reason for shaving her head. That's why Rock has been crucified by some quarters for making that G.I. Jane 2 joke and why some men (and women!) have applauded Smith for slapping the comedian. Apparently, Rock didn't know about Jada's medical condition.
A female friend commenting on my Facebook post about the matter said: "Sick people should not be made the butt of a joke. I would have thought less of him (Smith) if he didn't stand up for his wife."
A gay friend mused: "How much restraint and composure is expected from someone when another oversteps boundaries (much more on national TV? And probably not the best place to make fun of someone while others are given awards)."
One friend who writes about music and entertainment, meanwhile, thought, "Doesn't seem like the Smiths were good sports. There was an earlier portion when (cohost) Regina Hall asked certain stars who were 'unvaccinated' to come with her backstage. Bradley Cooper, Timothee Chalamet and others went along with the joke but the Smiths didn't and just stayed in their seats. Parang feeling entitled. Everyone is fair game except them."
Sadly, Smith from now on will be remembered for that slap heard around the world, instead of his Best Actor win.
Tasteless joke or not, it's never okay to hit anyone. Violence has no place in society. It is unacceptable no matter who perpetrates it or is on its receiving end. It takes away one's dignity and usually leads to serious physical or mental health issues. Parents these days teach their children to "use words," not their fists, to address grievances.
This past year, we've read of so many incidences of physical assault on people for imposing entry rules in a subdivision, or just looking remotely Asian in New York, or trying to impose mask wearing in a supermarket or a plane, or defending one's country being invaded by another. Smith's smacking of Rock was another example of violence this already tense world didn't need.
For Hollywood celebrities like the Smiths who profit from openly talking about parenting, their kids lives, and their marriage problems (via Jada's Red Table Talk show on Facebook, where she admitted to being unfaithful to her husband)—they will always attract jokes and ridicule from the public, more so from comedians. But it's from moments like these that people ought to learn to rise above. It's not about learning how to take a joke. It's about learning how to behave well like human beings ought to, to one another.
Image credits: AP